earth2earth® Sacks, liners and films

Bio Based,
Carbon Captured
earth2earth® Bio-based Carbon Captured is our 100% recyclable film made from the ethanol produced from sugarcane — this amazing material stores 200kg of Co2 for every 1000...
View Details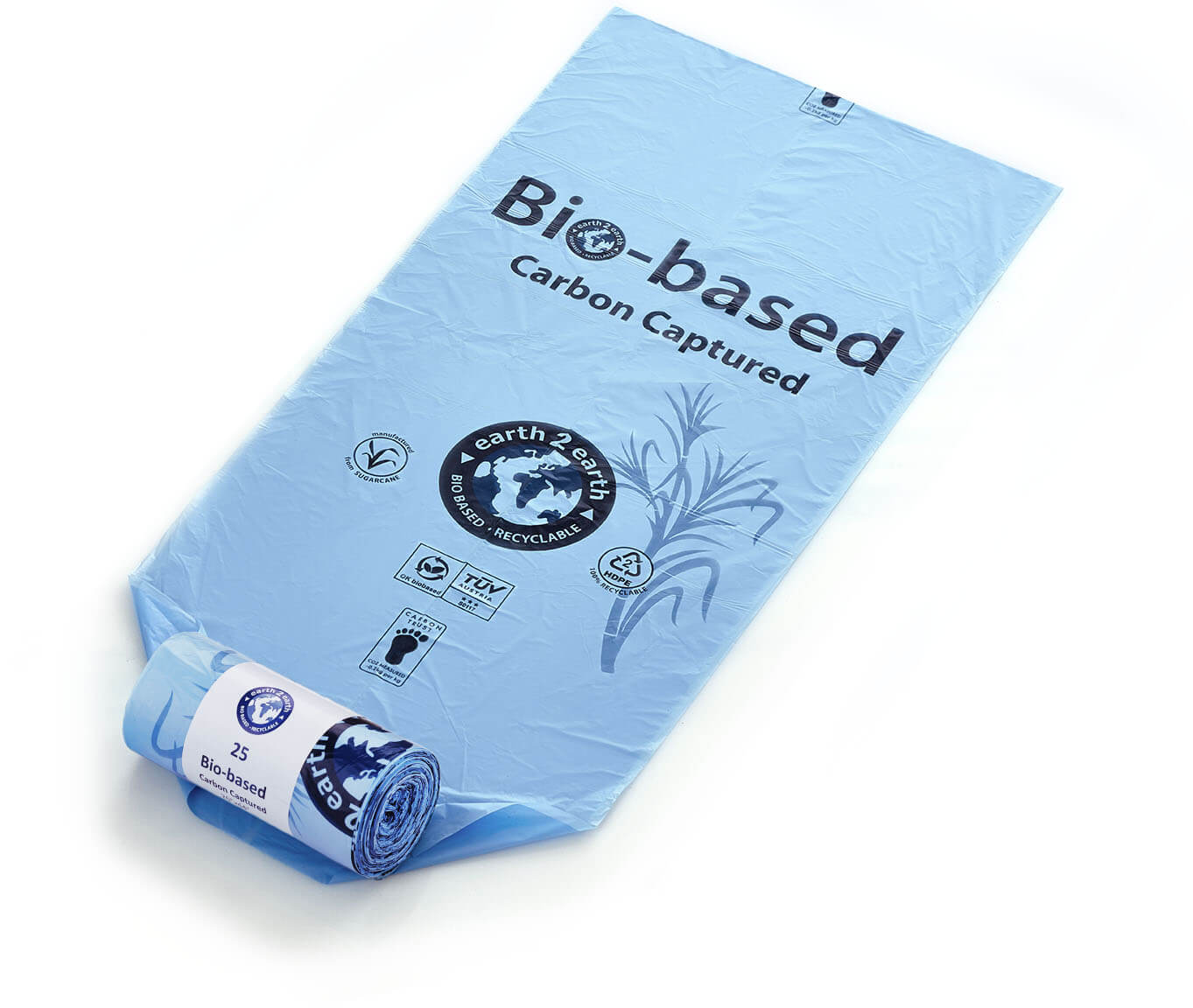 earth2earth® Bags, Sacks, liners and films

Clearly Superior Compostable
earth2earth® Compostable Film is 100% compostable and is a unique blend. A unique blend that's highly waterproof and heat resistant. TUV certifies our products as complyin...
View Details